Australian and New Zealand Wine Tasting – Copenhagen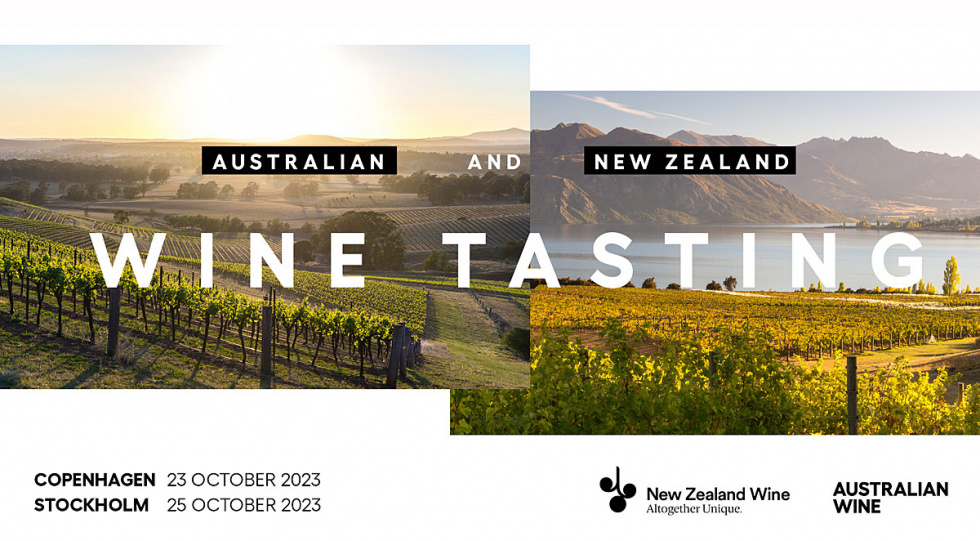 Explore the quality and diversity of Australian and New Zealand wine in an exciting collaboration between Wine Australia and New Zealand Winegrowers – in Copenhagen on 23 October and Stockholm on 25 October.
Monday 23 October 11.00-17-00
(Trade only)
This is the first time that Wine Australia and New Zealand Winegrowers team up in the Nordics and the first time that they are running tastings in Denmark and Sweden since 2019.
Get up-to-date with the Australian and New Zealand wine scene, discover new wines, meet the makers, and catch up with importers.
• 450+ wines from 120 wineries, some in market and some seeking distribution
• Meet winemakers and winery owners – from emerging stars to big names
• Try the latest vintages from iconic producers – Penfolds, Wakefield, Felton Road, Greywacke – and many more
• Discover alternative grape varieties, new wave styles, and low and no alcohol wines
• Explore wines made by organic, biodynamic and sustainable champions

Don't miss this unique opportunity to taste the stars of the Southern Hemisphere under one roof.
When and where
Copenhagen
Monday 23 October, 11.00 – 17.00
Pressen
Vestervoldgade 33
1785 København V Contact: Ruth Tilgaard on rt@vinrejse.dk
Register here
Premium: Search 2000 wine lists around the world.